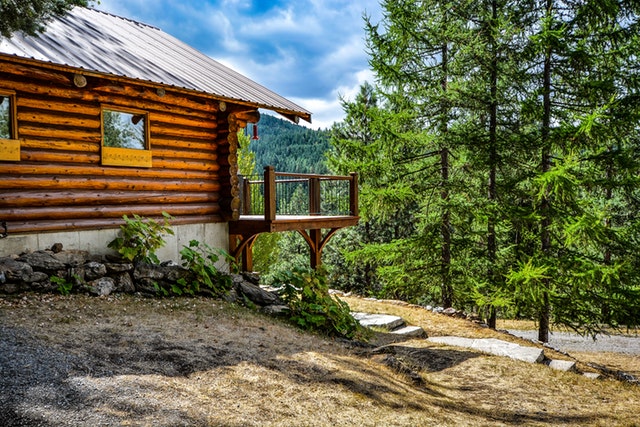 Are you in a mood to get away from the hustle and bustle of your city? Don on your sneakers and let's get going to explore the calmness of North Georgian Mountains. The adventurous and picturesque region of North Georgia has a lot to soothe your mind and soul. But before you start off, let me guide you how to make your trip safer and more enjoyable than ever with everyone whom you care for the most.
1. Plan your Trip Accordingly
North Georgia welcomes you warmly throughout the year. Be it scorching summer or pleasant winters, North Georgia offers the most exciting festivals. Not only your family but your accompanying pets can also enjoy the weather as well as the festivities of the region. As your pets also need some fun like you, these festivals give you a better chance to enjoy together. Get them dressed in a perfect Halloween costume and take them to the Halloween parade where your pets can tread for some miles and you can also enjoy the walk.
There are a number of exciting festivals for kids and adults too. Music, food and arts and craft festivals enhance the joyous moments and make you fall in love with the region. The Apple Festival in Ellijay in October and Oktoberfest in Helen from September to October are a must to be a part of.
2. Book a Pet-Friendly Cabin
This time while exploring North Georgia, get a pet-friendly cabin reserved for you in advance to accompany your loving pet. These cabins are in abundance around Blue Ridge, Ellijay or any other spot in NG. Not only you but your pets can also cuddle into their customized beds to relax and enjoy. The pets can be happy with the cozy environment inside the cabin as well as with the food and ambiance for them outside the cabin too.
3. Packing up
Though North Georgia is a pleasant place to visit, summers might be sweltering for you. Especially while activities like hiking and bike trails, you must keep yourself hydrated. Nights are cold in summers too. Winters are freezing cold with snowfall once or twice a year. So it's advisable to pack up your suitcase with stuff suiting the regional weather.
4. Beware of the Bear Danger
Since hiking is the most exciting activity for visitors in the mountains of Blue Ridge, it's better to be accustomed to the precautions. While climbing up the mountains, you may come across a bear. All you need to do at that moment is to stay calm and steer clear from it. Though these bears don't attack usually, it's extremely important to learn about safety measures while planning a hiking trip.
5. Safety Precautions for Hiking
Hiking is a can't miss activity in NG. So while your family is all set to go off, pack up the necessary supplies like a water bottle, torch, a route map, and some food to cope with the changing weather on the mountains. It's better to travel in groups so that you are not lost in mountains. Last but not the least, select the hiking trail in accordance with your fitness and expertise.