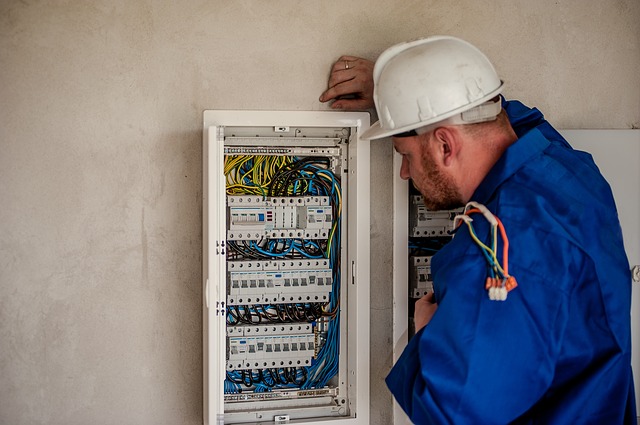 You know your bones are structured well, even though you are not able to look at your skeleton every day (that would be a horror story of another kind!). Likewise, you know that your electrical wiring is working perfectly fine, even though you don't get to see it (if the electrical work is done well). When your electrical appliances and equipment function without any glitch, you know that the electrical wire is done up to the mark.
For this to be possible, you need to make sure that the electrical wiring in your property is done in an impeccable fashion. So it becomes crucial that you find and hire a good electrician for all the electrical wiring work, whether at your office or at your home. Let's look at a few things that a good electrician can help you with while wiring up your home seamlessly.
Safety Rules & Regulations
All the Electrical Wiring needs to be done according to the local and national law. You need to hire only licensed team of electricians for your electrical wiring work. When you work with a professional team of electrical contractors who are not only good at their work but also aware of the legal implications, you can be assured that the work will be done per the standards and procedures. This way you can ensure your and your family's safety. It is illegal to do any complicated electrical work by yourself, so you need to hire efficient electricians who can take care of your electrical needs.
Ambience & Interior
Have you ever stepped into a seemingly amazing property but been put off by the wiring that juts out at odd places and acts as an eyesore? A badly done electrical wiring can ruin the whole ambience of a place and spoil the interior and decor. It gives a bad signal that you don't care enough or don't give attention to the details (after all, the devil lies in the details). When you work with a team of experienced electricians, you can focus on the nitty-gritty that makes up the whole ambience. They will make sure that each corner and ceiling is done in a perfect manner such that no electrical wiring or electrical work looks shoddy.
Functional Home & Appliances
It can be quite annoying to live in a home with non-functioning switches or when the two-way switches keep acting up or when the lights keep flickering on and off. Having a functional home goes a long way; you can ensure that you live in one by working with the absolute best team of electrical contractors who are good at what they do. To ensure that your electrical appliances work as they are supposed to the wiring needs to be relevant such that the cables can carry the required amount of power. The equipment also needs to be fitted well and there needs to be a power socket present nearby to be able to power it with electricity.
All said and done, make sure that your electricians always use branded and standard cables for all your electrical work. If you have any other suggestions or concerns about electrical wiring, please leave us a comment and let us know!